I took the opportunity to steal these beautiful pictures from our one and only
Ms. HijackQueen
. We had the pleasure of meeting up with her and 'her family' basically her sisterssss.. 4, including herself, out of 6 sisters! Can you just imagine that household during gatherings??? What fun!! I wish I had such a huge family!
Anyway.. the picture above is our breakfast, every morning, "lu mein"&"kampuang mein" (so
Monkeywong
, you have to come try, these are much better than your "kolo mee")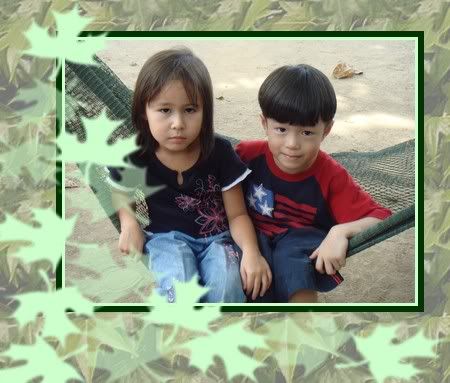 This little cutie of a boy is little Ms HijackQueen's Prince. He is so cute! He goes and introduce our little Ms Pebbles as his girlfriend to his dad. "Daddy, this is my girlfriend" he says!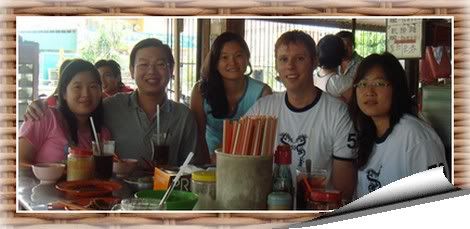 Here is a little group picture of all the blogger geeks. :p
Mrs(1 of HijackQueen's many sisters) and Mr
KimmySia
,
HijackQueen
,
Maddog
, and myself.
Again I would like to clearify that, no we are not wearing a 'ching-nu-cuang', this is our uniform for the shop on Saturdays!